Pepperi at the 16th edition of the Journées d'Achat, 05 & 06 September 2021
Pepperi will be present at the 16th edition of the "Journées d'achat" , on the Quays of the Seine and aboard boats and barges, on 05 and 06 September 2021.
This event will be an opportunity to have face-to-face discussions with Pepperi's customers, but also to discover the new watchmaking products for Autumn-Winter 2021.
The Paris "Journées d'achat" are the biennial event highly appreciated by professionals in the jewellery and watch industry.
These days bring together about 30 exhibitors and about 1,500 retail visitors are expected.
This event is held on the boats of the Yachts de Paris.
To meet the Pepperi team, please contact Denis LAURENT : [email]
For more information on Denis Laurent, please click on the following link: https://www.sodepardl.com
About Pepperi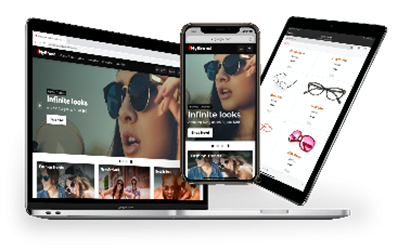 Pepperi is an omnichannel platform for online and in-store B2B sales and retail execution.
With more than 1,000 customers in more than 60 countries in different verticals – Watches and fashion jewelry and accessories, optical frames, bike equipment, fashion textile, home items, publishing, and more, Pepperi offers distributors, wholesalers, consumer goods and brand manufacturers a complete solution to increase sales, reduce inefficient processes and accelerate operations.
By combining sales force automation, retail execution, visitation planning and B2B e-commerce into an integrated ready-to-use solution, our customers rely on Pepperi to plan, execute and analyze their B2B omnichannel sales:
Simplify online and offline ordering with electronic catalogues, commercial promotions and comprehensive customer data
Retail Execution application for in-store audit, merchandising and replenishment
In -store direct delivery and van sales powered by a route accounting app for iOS and Android mobile devices
B2B web and mobile commerce allows shoppers to order anytime, anywhere
Central management streamlines omni-channel operations across different distribution channels
Our enterprise-level platform integrates seamlessly with ERP such as SAGE, QuickBook, SAP Business One, SAP Business ByDesign, SAP ECC, Oracle, Microsoft Dynamics, Microsoft Nav, NetSuite and more, making data fully available to field representatives and buyers on all devices, on and off-line.